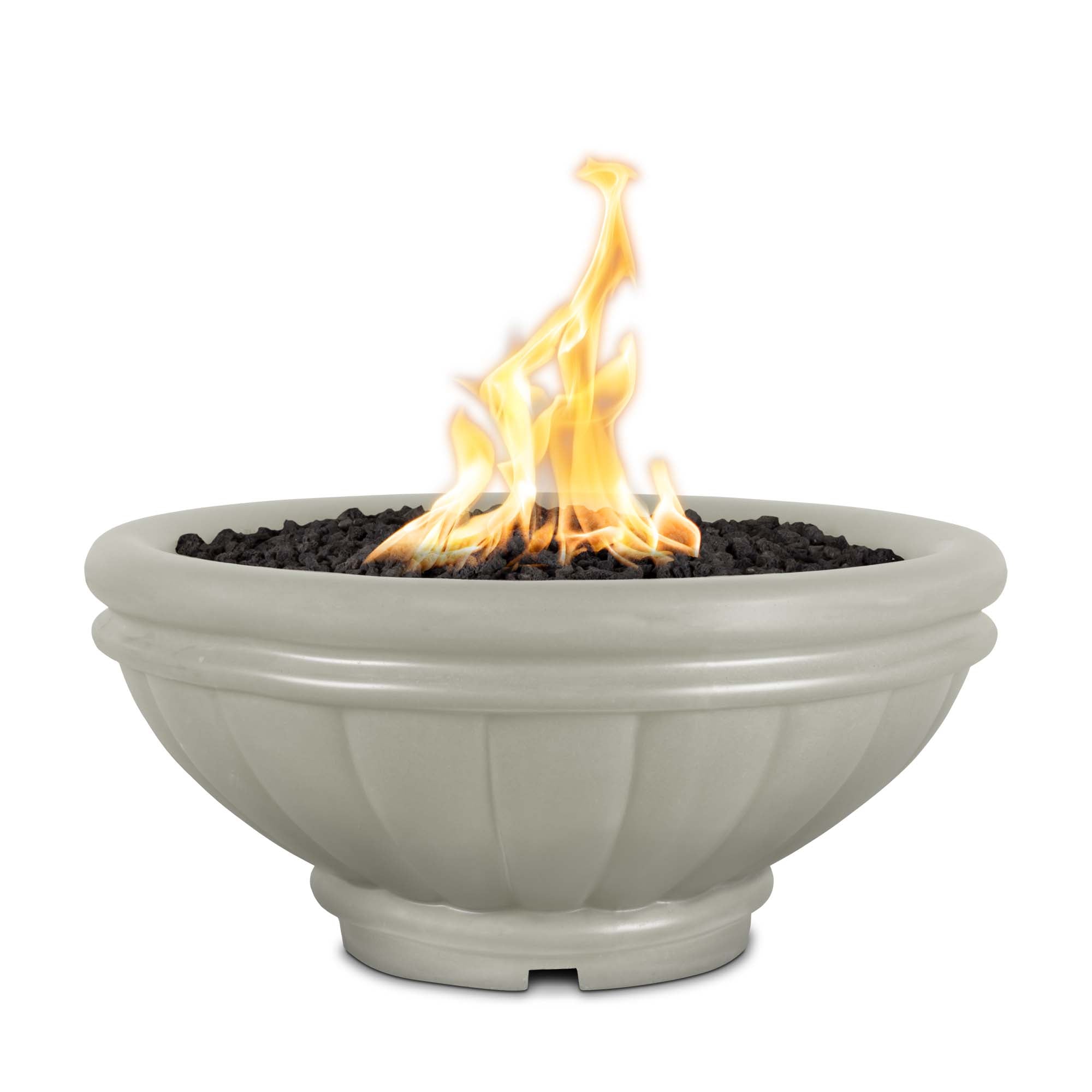 The Outdoor Plus Roma GFRC Fire Bowl
Description

Roma GFRC Fire Bowl

Roma is one of our most decorative fire bowls one that showcases a beautiful Romanesque feeling. Roma was derived from the bases of Roman columns and how the Romans curved many pieces into a round fashion. The Roma Fire Bowl will impress your guests and make your outdoor space even more beautiful. Our Fire Bowls are individually handmade and proudly manufactured in the U.S.A. The fire Bowls we manufacture are durable and long-lasting in a variety of environments. Because of its handmade nature slight variations in color and texture may occur.
Shipping & Returns


We have you covered! Pay no shipping or handling cost when shipping to USA (Including Freight) when you order from Outsiders Living (Excludes: HI & AK). No Sales Tax! (Excludes: MI).


Shipping times range between 1 - 4 Weeks, depending on the brand and quantity purchased. Contact us via email and we will give you an exact time frame on when you can expect to receive your order.


Once your order is placed, you will receive a confirmation email that contains the order summary and tracking information. We will update you via email, as soon as the order ships out, so you can track your package the entire way.


Returns are easy. Contact us if your order was damaged or defected upon receiving, and we will work together to get it resolved the same week. So you can get your money back, or a new order shipped out as soon as possible!
Who We Are


Here at Outsiders Living, we want to provide customers with the easiest and most transparent shopping experience possible. From order to delivery. We understand how tricky it can be ordering online, especially when it's expensive or heavy!


If you have any questions, feel free to contact us during business hours and we will get back to you the same day, That's our guarantee! We take pride in our reliable customer service, and being trusted in providing the best brands at the best prices, for all of your outdoor home needs.


Whether it's creating your dream backyard, having a bomb fire with your friends and family, or even mowing the lawn. We have what you need to reclaim the great outdoors and spend a little more time outside living.

Shopping with Outsiders Living is 100% safe and secure. We are SSL Certified, practicing industry-standard security protocols. Ensuring your personal and credit card information is never shared. Providing privacy, authenticity, and integrity shopping online with us.